Educate Tutoring is excited to offer a brand new Science Club! This is an informal, enthusiastic academic group, designed to encourage Educate students to explore their curiosity and creative imagination.  
The Science Club is a series of workshops taking place on Thursdays between 3:30 – 4:30 pm. During these sessions, Ivan will be exploring assorted scientific topics within the fields of chemistry, physics and geology.
The workshops will involve a short lesson on theory, followed by a fun experiment conducted by Ivan with the help of some students.
Participation in the Science Club is completely free, but we do ask that you contact us to register your interest. Students are welcome to attend in person (numbers capped to comply with COVID-19 restrictions) or alternatively, over Zoom.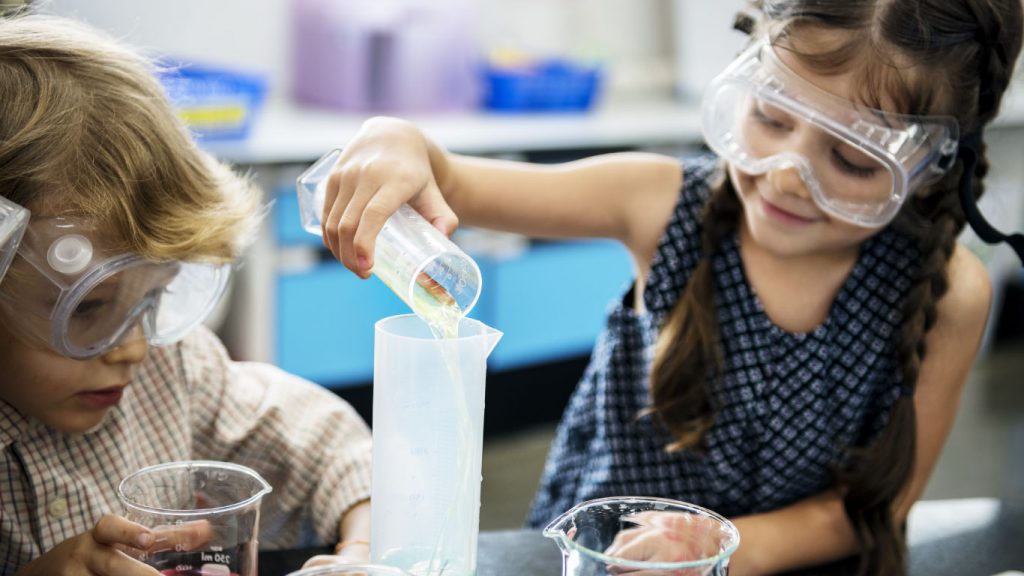 Durante las vacaciones escolares de verano, Educate Tutoring llevará a cabo una serie de programas breves e intensivos que están diseñados para combatir los desafíos potenciales provocados por la transición a un nuevo año escolar. Estos programas ofrecen a los estudiantes la oportunidad de volver a familiarizarse con sus estudios después de las vacaciones de verano y ayudarlos a comenzar el año escolar con confianza.
My daughter has attended Educate Tutoring for a term studying Maths and Literacy. I am extremely pleased with both her tutors and the way they have accommodated her needs. She has gained much more confidence in her work and we have noticed much improvement in her attitude and in the work she is bringing home from school.
Thanks to the dedicated and specialised tutors at Educate Tutoring, my daughter's maths has improved, as has her self confidence, which is now reflected in all areas of her school work.
The team at Educate Tutoring have been amazing to deal with and their approach has conveyed both their professional and a level of compassion and understanding that I have found reassuring. I have always known that my son is a bright and capable student but the education system has not always been able to support him in…
Naomi provides an amazing, safe, friendly, exciting and nurturing environment for our children to learn and discover their abilities. She is highly educated and experienced in this field and has provided invaluable guidance, confidence and skills to my children. I have recommended Educate Tutoring to many other families and friends who have seen amazing results with their…
Naomi tutored my eldest son who was struggling with reading and mathematics, he now loves reading and is producing above average results in both subjects at school. Educate Tutoring has given my children the best opportunity towards education and self-confidence.
Naomi is really friendly and plays games with me, and I am learning at the same time. I really like going to her home because it's not like a classroom, and Naomi's dog Marley sleeps on the floor next to me during my lesson.
We are so grateful for the support and encouragement that Educate Tutoring provide to our two sons. They thoroughly enjoy attending their one-on-one weekly tuition in maths, science and English expression with Naomi, and they genuinely look forward to their lessons each week. "Oh great, it's Naomi day!"…is a statement we often hear at school…