EAL Support at Educate Tutoring
Have you ever wondered why you are struggling to hold an effective conversation with an Aussie
or why your local friends look confused while you are speaking English to them?
English is not just a language. It is a means to convey a culture.
Educate Tutoring now offers English services to help make connections
between language skills and cultural awareness! This includes our multisensory EAL course
and IELTS/PTE English Exam support for immigration purposes.
English as an Additional Language Program
Our featured course is built using a multisensory language instructional framework with extra EAL learning support. This evidence-based method has been used to teach thousands of children and adults to read, write, and spell. At Educate Tutoring, you will be learning English using the same method that is taught in numerous Australian schools!
Here at Educate Tutoring, we embed Australian culture into your English language lessons. With this cultural immersion, you learn practical language skills for real life situations. We use a highly interactive teaching method to help boost your confidence in public speaking. You will graduate with a knowledge of practical English and customs for working, traveling, and living in Australia.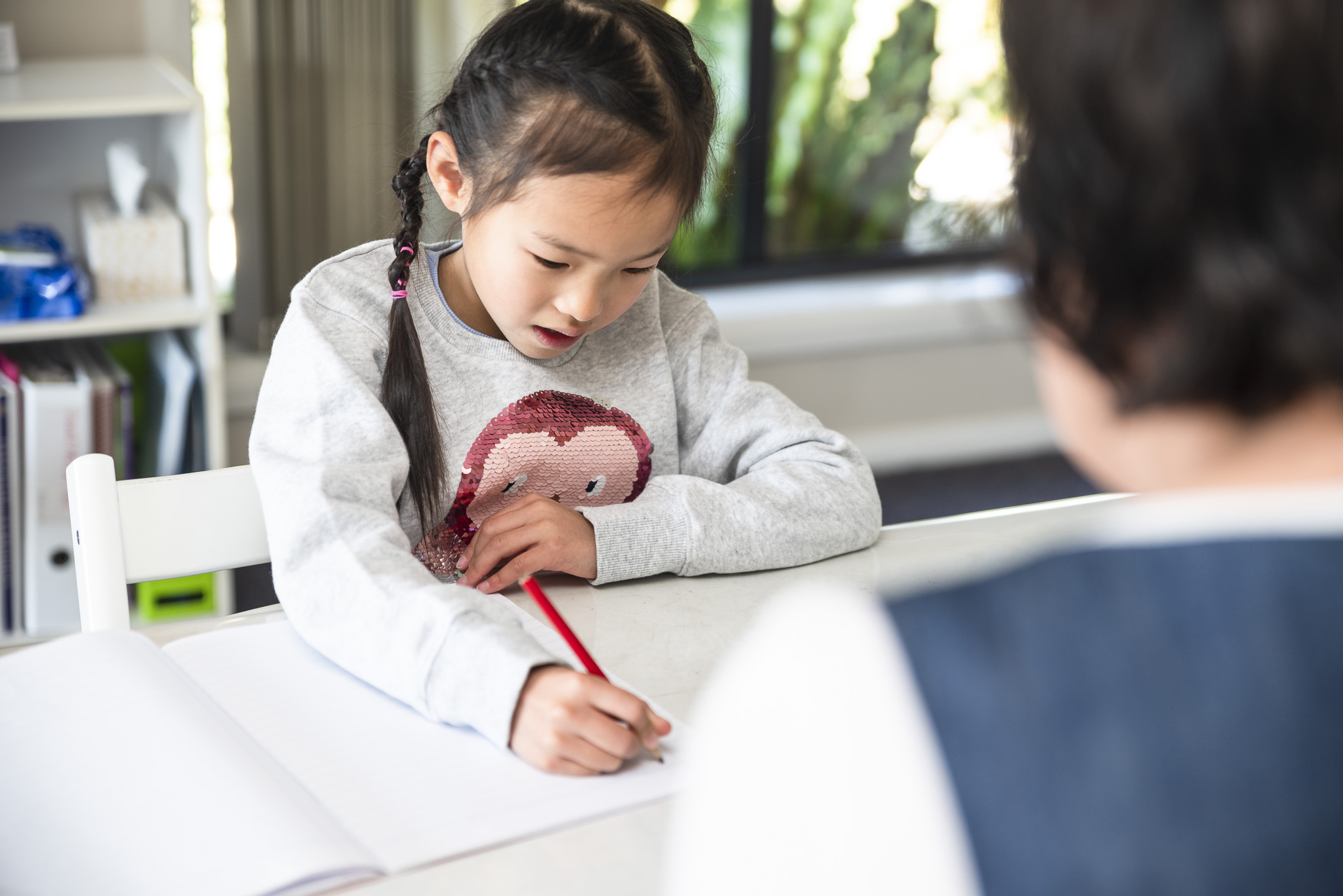 Our course will focus on:
Developing fluency and accuracy in spoken English.
Improving pronunciation.
Immersing participants in Australian culture.
Developing the skills and confidence to fluently use English outside the classroom.
We use the Common European Framework of Reference (CEFR) for your language level placement. CEFR is a system for measuring and describing language levels. We will run a simple entry placement test to make sure you start with the most appropriate learning process. You will learn with experienced and qualified teachers in one-on-one lessons or small classes, and we will track your progress with regular testing.
Online
(Conducted through zoom)
Individual
In person
Individual
Pair
Small group (4-5)
 
Please note that the availability of paired or grouped sessions is
dependent upon the enrolment of suitable participants.
English Exam Preparation:
IELTS & PTE
Our English Exam Preparation Program offers support with IELTS and PTE preparation. To help you achieve your target score, we implement a multisensory learning method to thoroughly cover the four skills assessed in each exam. We provide our students with unique study material, providing the opportunity for our students to feel thoroughly prepared for the exam while also gaining skills to assist communication with native speakers.
We offer a mock test every two weeks to track the progress of our students in this program.
Underpinning the exam preparation program, EAL tutors will actively participate during the program, providing support in languages such as Chinese Mandarin, Filipino (Tagalog) and Spanish.
Total hours
(2hrs per session)
Total hours
(1hr per session)
Some students may find that the IELTS and PTE speaking tests offer a unique challenge, so Educate Tutoring provides a speaking preparation program for those seeking improvement in this particular area.
Students will have the opportunity to study while being guided by native English-speaking tutors. Additionally, if a student would like the support of an English-as-a-second-language tutor, this can be provided at any time upon request allowing for deeper access to course content and instructions.
Our lessons may be delivered individually and in small groups.