Support for Learning Difficulties
What is dyslexia?
"The central difficulty for a student with dyslexia is to convert letter symbols to their correct sound (decode) and convert sounds to their correct written symbol (spell).
Dyslexia is not a problem with comprehension. Individuals with dyslexia are able to use higher level language skills to support their reading of connected text (stories) and this ability to 'compensate' may mask their underlying difficulties with single word reading (decoding)."
(Source: https://dyslexiaassociation.org.au/what-is-dyslexia/)
What is Dysgraphia?
 Accompanied by a persistent weakness in spelling and punctuation, dysgraphia is a specific learning disorder in which a student has difficulty expressing their thoughts and ideas in writing.
What do we do?
Educate Tutoring addresses these specific learning difficulties through explicit instruction in foundation language skills. An integrated approach to reading, spelling and writing strengthens these skills and further increases comprehension, particularly when instruction is delivered with high levels of frequency and intensity. For this reason, it is of upmost importance that students experiencing such difficulties are diagnosed at an early age and receive individualised support through a best-practice tutorial program.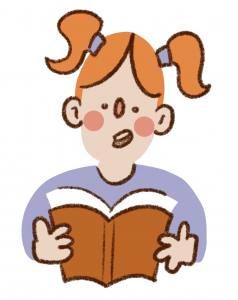 What is dyscalculia?
"Dyscalculia is a term referring to a wide range of difficulties with maths, including weaknesses in understanding the meaning of numbers, and difficulty applying mathematical principles to solve problems. Studies have been done to try to identify predictors of potential mathematical disability.
The main predictors include:
● Not knowing which of two digits is larger
● Lacking effective counting strategies
● Poor fluency in identification of numbers
● Inability to add simple single-digit numbers mentally
● Limitations in working memory capacity"
(Source: https://dsf.net.au/learning-difficulties/dyscalculia/what-is-dyscalculia)
What do we do?
Guided by a rigorous scope and sequence, Educate Tutoring addresses dyscalculia through an interactive simulations program. Students struggling with mathematics due to dyscalculia are seen to often excel in their learning progression due to the graphic, structured, interactive and organised nature of the program.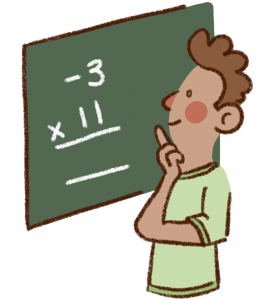 My daughter has attended Educate Tutoring for a term studying Maths and Literacy. I am extremely pleased with both her tutors and the way they have accommodated her needs. She has gained much more confidence in her work and we have noticed much improvement in her attitude and in the work she is bringing home from school.
Thanks to the dedicated and specialised tutors at Educate Tutoring, my daughter's maths has improved, as has her self confidence, which is now reflected in all areas of her school work.
The team at Educate Tutoring have been amazing to deal with and their approach has conveyed both their professional and a level of compassion and understanding that I have found reassuring. I have always known that my son is a bright and capable student but the education system has not always been able to support him in…
Naomi provides an amazing, safe, friendly, exciting and nurturing environment for our children to learn and discover their abilities. She is highly educated and experienced in this field and has provided invaluable guidance, confidence and skills to my children. I have recommended Educate Tutoring to many other families and friends who have seen amazing results with their…
Naomi tutored my eldest son who was struggling with reading and mathematics, he now loves reading and is producing above average results in both subjects at school. Educate Tutoring has given my children the best opportunity towards education and self-confidence.
Naomi is really friendly and plays games with me, and I am learning at the same time. I really like going to her home because it's not like a classroom, and Naomi's dog Marley sleeps on the floor next to me during my lesson.
We are so grateful for the support and encouragement that Educate Tutoring provide to our two sons. They thoroughly enjoy attending their one-on-one weekly tuition in maths, science and English expression with Naomi, and they genuinely look forward to their lessons each week. "Oh great, it's Naomi day!"…is a statement we often hear at school…